FILOSOFIA
LA SOLUZIONE DI QUALITÀ? I TESSILI D'ARREDO DI NICO SPIZZICO
Nico Spizzico porta l'arte tessile di tutto il mondo e il gusto estetico della Puglia nelle case, negli hotel, nelle sale ricevimenti e tutti gli spazi che richiedono stile e cura impeccabili in tutta Italia. Da oltre vent'anni Nicola Spizzico si occupa della fornitura di tessuti per l'arredo come tende e tendaggi, biancheria per la casa, biancheria coordinata per hotel e B&B, tovagliati e coordinati per Sale Ricevimenti, Imbottiti e molto altro...
I MIGLIORI CI HANNO SCELTO
top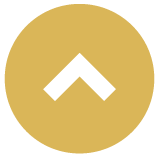 Added to cart :
Add to cart failed :
prouduct successfully added to wishlist !